Hello all and welcome to another (randomly posted) episode of Real Fake News Today!
Sorry for the absence but as my last post stated, I've been undergoing some stress lately….
So without further ado, I am pleased to announce that I GOT THE JOB!!!!!!!!!!!!!!!!!!!!!
😀    😀    😀    😀
Words cannot even come CLOSE to how  happy I am!!! I've been wanting out of my current position for over a year as there is no room for growth, horrible management, no pay increase (3 years and no raise), and politics creating an environment that is anything but welcoming.
August I will be starting at the new position at another institution! Doing what I actually WANT to be doing, with more money, nicer benefits and closer to my new location. Win! Win! Win! Win!
I am now realizing that all this suffering and interviewing and stress has all lead me to this point now….I'm not a religious person but I do believe in fate and that everything happens for a reason. I think my strength and perseverance has proven that I'm ready for bigger and better things!
I also celebrated and FINALLY bought Anastasia Beverly Hills Modern Renaissance palette!!! Just started it today and OMG! I get it! This is worth the price of admission because it's very pigmented and thus you won't need to use much for it to show. I haven't experimented much yet but when I do, I'll try to post pictures and what I used. 🙂
In other news, Trump is still president, North Korea is still fuckin nuts, and health care is still fucked. So really no news there.
In other other news, I started playing the new map on Ark: Survival Evolved, Ragnarok. BEAUTIFUL MAP! Omg! I thought Valhalla was beautiful but this map is huge and has a ton of hidden cave areas, mountains and areas to camp and a lot of different dinos in many areas at once so you don't have to travel far from camp to get a carno, or argent, or trike.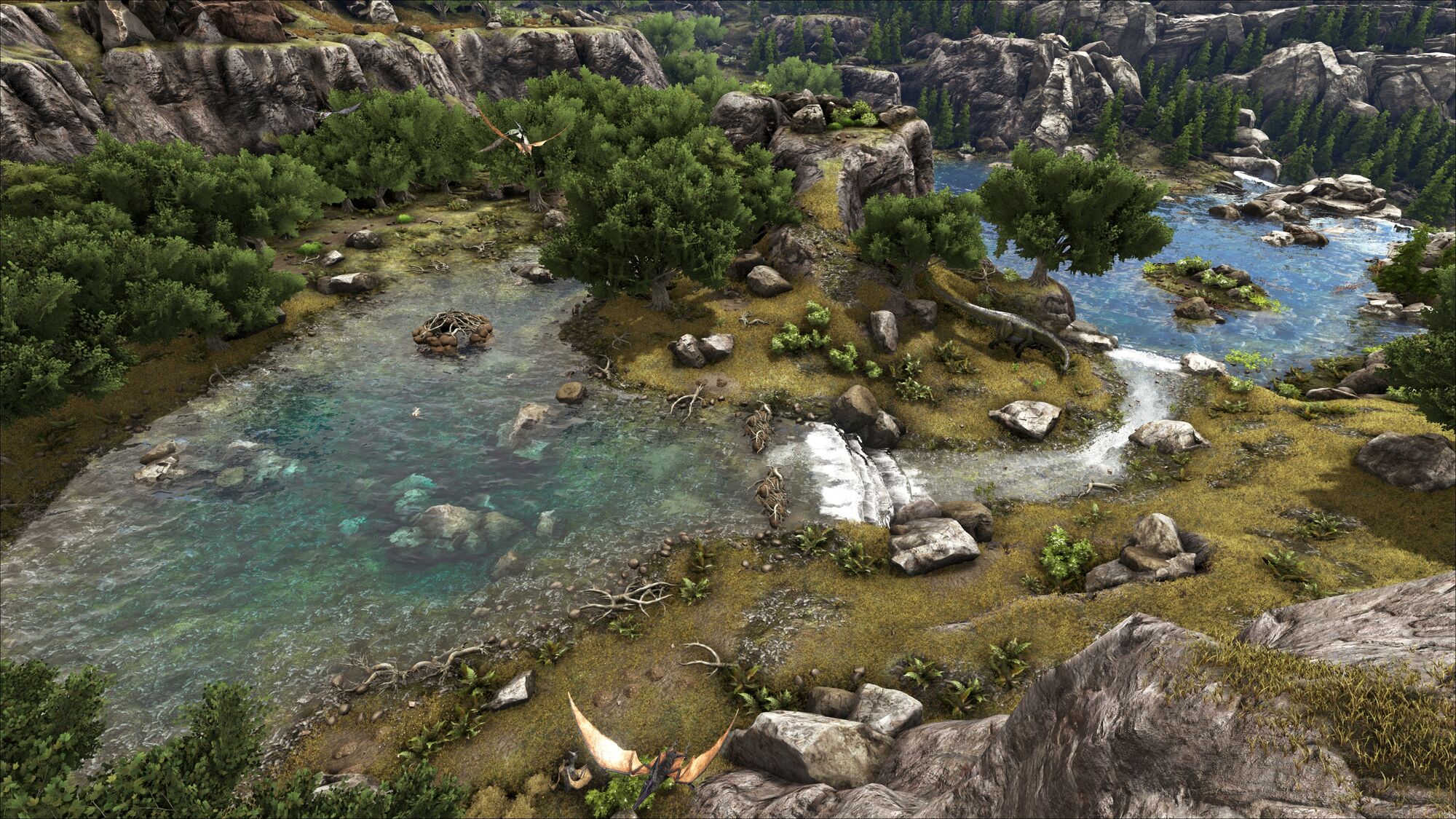 Anyone else playing this game? If not, you better! I think it's on sale on Steam, which I would get because at this time I think the game is $30. Sale price can be $14. I also bought the Steam Link because I'm not paying $60 on PS4 to play Ark when I already own the damn thing. Boy bye!
Any-who, today and the next 2 weeks will be interesting to say the least at this office…..
Maybe now they will start to appreciate who they have better and allow opportunities for EVERYONE not just the royal court.
Until Next Time…
ash